You Carry My Heart - Lyrics
© Janina Serden Sebesky
I know we've moved on, we both have a new life
But wherever you are, I am with you tonight
When we were in love, things got too intense
We just couldn't figure our way out of the mess
But once you love someone with all of your heart
It's hard to be separate even when you're apart
I've held onto this secret, kept it hidden away
Now that it's safe, I can honestly say
You carry my heart with you
Wherever you go, whatever you do
You carry my heart with you
For all that we were, for all we went through
Some of the mem'ries will fade away
But part of our love will always stay

We had our good times but that started to change
We didn't know how to deal with the pain
Feelings got hurt, then we got mad
That was the reason why it ended so bad
But once you give your heart to somebody else
You can't put old feelings away up on a shelf
We were good together, that's what some people say
Now that it's over, I can tell you today
You carry my heart with you
Wherever you go, whatever you do
You carry my heart with you
For all that we were, for all we went through
You carry my heart with you
DOWNLOAD THE AUDIO SAMPLE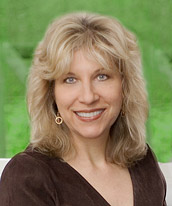 You Carry My Heart

written and performed by
Janina Serden Sebesky

Grammy nominated artist and producer Janina Serden Sebesky has performed as a solo singer and pianist and as a featured vocalist with symphony orchestra. She was music director for the Emmy nominated children's television series "Allegra's Window" on Nickelodeon and has sung on many radio and television commercials. MORE ABOUT THIS ARTIST...
---
Each Gift Includes...
A CD of an original song inside a beautifully crafted 6x6 inch note card with matching envelope and paperboard mailer. The song lyrics are printed on the back of each card using recycled paper and green earth technology.

Price $7.95 plus shipping


Direct Mailing Service
With a Card and a Song will handwrite your personal message inside your card and mail it directly to your recipient. Simply type your message below, then use the recipient's address in the "ship to" section while checking out.